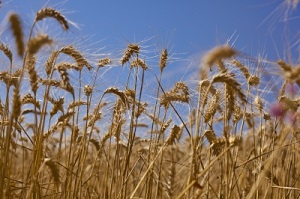 "Smart specializations" development in Warmian-Masurian Voivodeship
The Foundation for Education and Social Dialogue "Pro Civis", commissioned by the Regional Policy Department of the Marshal's Office of the Warmian-Masurian Voivodeship, conducted public consultations on smart specializations defined during the update of the "Strategy of socio-economic development of the Warmian-Masurian Voivodeship until 2020". The result of the Foundation's work was the creation of a report on the consultations.
The main goal of the aforementioned consultations was to obtain comprehensive information on the competitive and innovative potential of industries defined as intelligent specializations, and preliminary examination of the readiness of companies operating in the area of these industries to invest and further develop. In the final report on the consultations, the following recommendations were indicated, among others:
supporting the development of vocational education with regard to particular specializations,
deployment of solutions dedicated to the education of doctoral students,
drawing attention to the necessity of development of cooperation between the R&D sector and the economic sector,
development of modern logistic centers supporting the marketing of agricultural products,
promotion of sustainable tourism.
The result of the consultations was also the formulation of recommendations in the scope of strategic specialization management processes, e.g.:
constant identification of companies' development problems and needs,
providing knowledge on development trends in specializations, including directions of scientific research,
searching for areas of cooperation between companies within the specialization (e.g. strengthening clusters and cooperation networks),
searching for areas of cooperation between companies of different specializations (e.g. promotion and development of common products/services),
searching for areas of international cooperation and inclusion of companies specializing in international value chains.